Rip Saws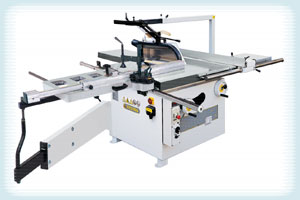 CIRCULAR SOW FOR CARPENTERY "SCE 400" with tilting blade Ø 400 mm (scoring saw on request). Thanks to its strong structure, this machine is most suitable for carpentry works, but, being available also with carriage sliding on round guide (version SCE 400 C) and scoring saw on request, it can be used also for panels.
Solidity, practicality and compactness at convenient price.
Band Saws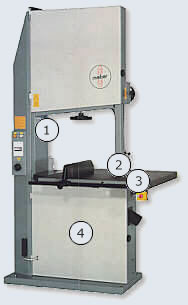 Produced to last over time and to reduce maintenace to minimum:
Brush to remove dust and encrustations
Double intake to ensure optimum sawdust exhaust and to guarantee a healthy work environment
Flywheel seals with easily interchangeable long-life hytrel rings (ø 500-600-700).
Maximum operating confort and absolute safety according to current standards:
Complete protection of sawblade and all moving parts
Electric installations certified to ISO 9000 – EN 29000 standards
Machines already tested as to noise level and sawdust emission according to European standards
Multi Rip Saws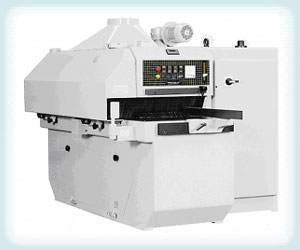 These machines are available in a wide rage of models, with depth of cut 80, 100, 110, 120, 130 mm, motor power from 20 HP (15 kW) to 100 HP (73,5 kW). Max distance between blades from 220 mm to 450 mm. Most machines of this series have a "sleeve" for outboard quick fitting of the blades and they can be equipped on request with a trimming device having two blades: one fixed and one with visualised variable positioning. The bigger models have hydraulic feeding.
Cut Off Saws, Radial Saws and Pendulum Saws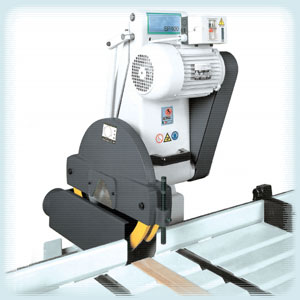 For the processing of cross-cut, Steton offers:
· Pendulum circular saw (different models)
· Radial arm saw (cutting width 600, 700, 900, 1000, 1250)
· Pneumatic quick cut off saw with pressure device (Mod. TP 350, TP 450, TP 500)
· Hydraulic quick cut off saw with pressure device (Mod. TP 600)